About Us / Services
Nordic Porting Service was established 2008.
We specialize on cylinder head and intake manifold porting, engine design and development of racing engines.
We can design and model end to end engine combinations from induction all the way to exhaust manifolds and everything in between.
Engine is always as good as its combination of parts or worst link. We can help you to win.
Through the years we have been involved in wide variety of different types of engine builds, small diesel engines, motorcycles, turbo engines, rally engines, big block methanol dragsters etc. so we have a good understanding about complex requirements of different types of racing engines which makes planning of succesful racing engine a much easier task.
Our mission is to help customers to build best performing engine combinations for their intended purpose.
Services:
- Cylinder head and intake manifold porting.
- Engine modeling for building best combination for purpose.
- Induction and exhaust manifold calculation and simulation to match engine combination.
- Custom camshaft design. (sales of Bauer Racing camshafts for most V8 engines)
Inhouse machinery:
- PTS Flowbench (Calibrated with test plates from two different sources)
- Camshaft measuring device, can measure duration and lift every 1-degrees with 0,01mm accuracy
- Valve seat machining equipment
- Kwik Way valve refacer (valves with 4mm to 14.3mm stem, accuracy 0.0127mm)
- Lathe
- Rimac valve spring tester (Springs up to 1000lbs)
- Ultrasound cleaner for nozzles, carburetors, etc.
- Teijo TL-650 parts washer (5-cyl block fits, see picture)
- Several different software for engine modeling and simulations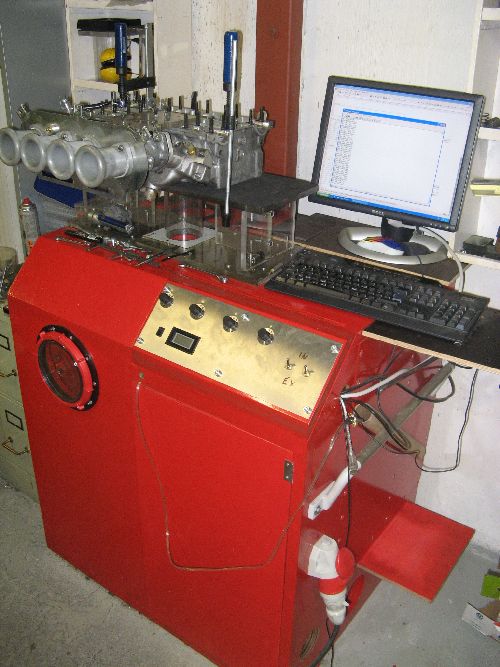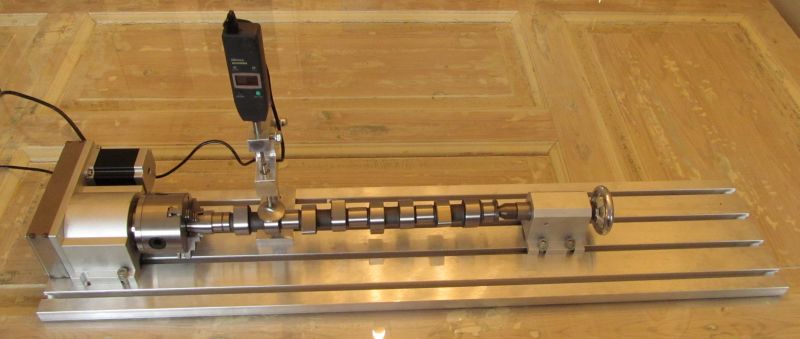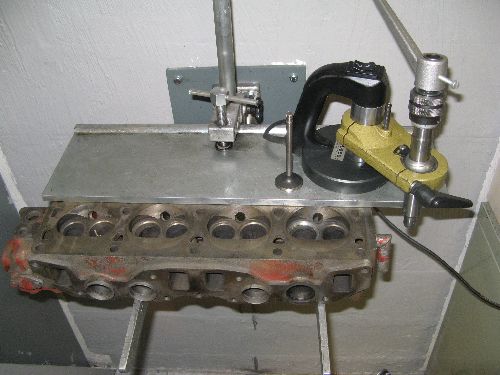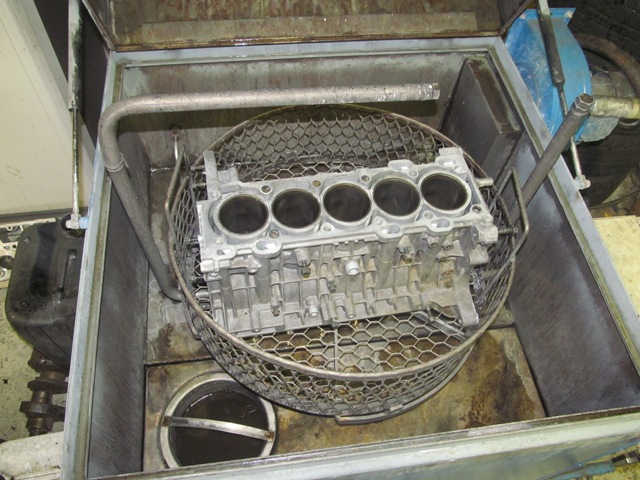 | | | | |
| --- | --- | --- | --- |
| Prices. Including VAT 24% |   |   |   |
|   | pc. | 8v head | 16v head |
| Cylinder head disassembling, cleaning, assembling | 55 € | 55 € | 55 € |
| Valve resurfacing / re-shaping | 5.00 € | 40.00 € | 80 € |
| Valve seat grinding to head | 8.00 € | 64.00 € | 128 € |
| Valve guide change & modifications | 5.00 € | 40.00 € | 80 € |
| Custom oversize valve machining from blanc | 15.00 € | 120.00 € | 240 € |
| Flowbench testing (one cylinder) | 50 € | 50 € | 50 € |
| Spring set measurement | 2 € | 16 € | 32 € |
| Repair, Maintenance, etc. by hour tax rate | 40 € |   |   |
| Porting job (pricing varys based on amount of work) |   | 200-600€ | 200-800€ |